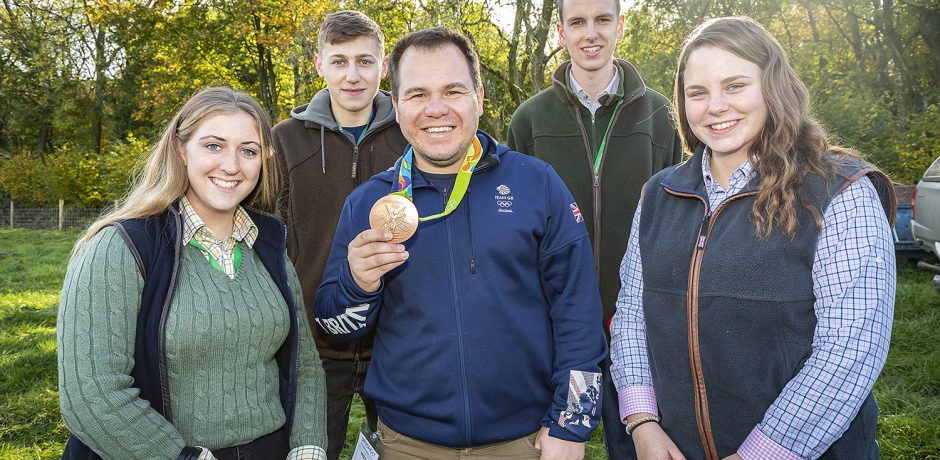 Sparsholt College's 450-acre countryside campus has officially added a state-of-the-art new 100 metre Outdoor Rifle Range to its comprehensive list of student facilities.
This is a fantastic new addition to the college and Sparsholt is the only land-based college in the UK to have a resource of this size on their campus, approved for use by the National Rifle Association. The new Range complements Sparsholt's 25m Indoor .22 Range and provides another great resource for students to build confidence, discipline and accuracy.
Ten years in the planning, Sparsholt College has been fortunate to be able to complete the range with its imposing 11.5m high stop butt created from 30,000 tonnes of clean white chalk, moved by TJ Transport from a recent local housing development in Winchester.
Guest of honour at the event was Great Britain's Olympic medallist, Steve Scott, winner of the Bronze Medal in the men's Olympic double trap shooting event in Rio where he notched up a perfect score of 30. Steve spoke at the opening event and unveiled the commemorative plaque. Steve then joined a shooting demonstration by Sparsholt's Land and Wildlife Management students to celebrate the official opening of the range.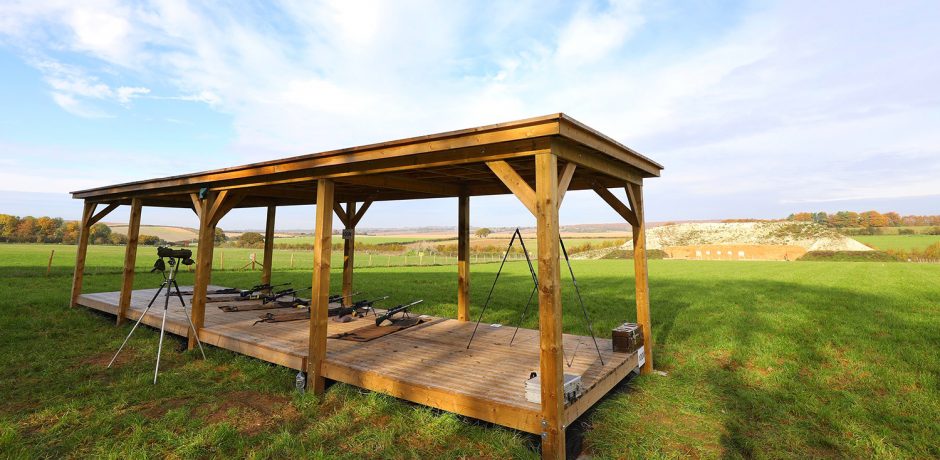 Steve Scott commented: "It's been fantastic to officially declare the Fullbore Outdoor Rifle Range open for Sparsholt students to use as part of their extensive training. It was great to try the range out for myself and it's brilliant to see this new facility in place to support students in developing their skills and confidence for their future careers."
Guests attended the event from the many organisations and businesses that support the work of the college including BASC, Natural England, National Trust, Napier of London and Zeiss Optics. The College Vice President, the Earl of Malmesbury and Chair of Governors, Neil Hopkins OBE were also in attendance, joined by other members of the Board of Governors to welcome Steve Scott.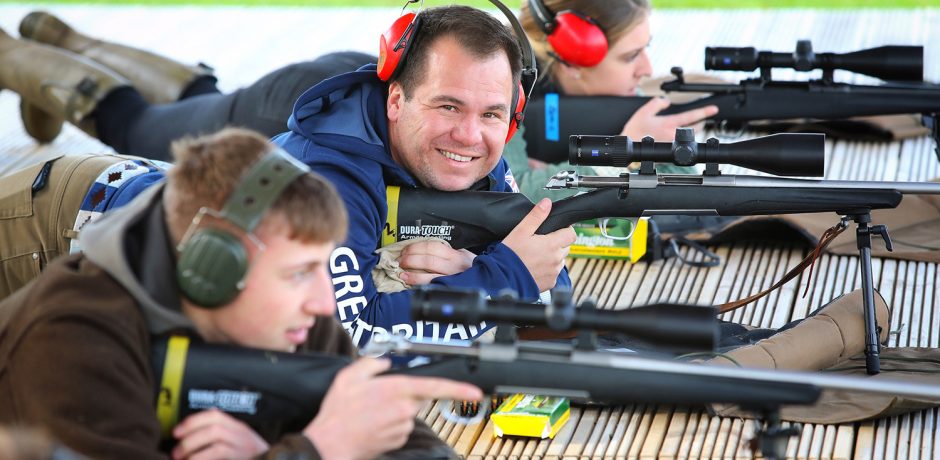 Tim Jackson, Sparsholt College Principal said: "I'm delighted to have welcomed Olympic Champion, Steve Scott to the official commissioning ceremony of our new Outdoor Rifle Range. We are so appreciative to have the support of our partner organisations and employers within the Game and Wildlife Management industry that have been involved with this exciting student facility and are looking forward to seeing our students' skills excel with its use."
Rod Greenwood, Land and Wildlife Management Senior Lecturer added: 'The new Fullbore Range is a great resource that has been in the planning for some years. We put a huge amount of emphasis on safety, and our students are all very skilful. It's a learning resource that can be used by students on a wide range of courses offered here at Sparsholt and will be a key tool in increasing learners' confidence, discipline, attention to detail as well as their accuracy.'
Sparsholt College's next open day will be held on Saturday 16 November between 10am-2pm. Register online at www.sparsholt.ac.uk/opendays or simply turn up on the day.