It was my first time deer hunting, and I was nervous as Steve led me to our high seat. The morning was cold and icy, but the scenery was breathtaking. The dense woodland surrounded us on all sides, and in front of us, vast fields stretched out as far as the eye could see.
We sat in silence, waiting for something to happen. Then suddenly, a Muntjac appeared from the woods on the left and walked across to the center of the first field. It was about 80 yards away from us.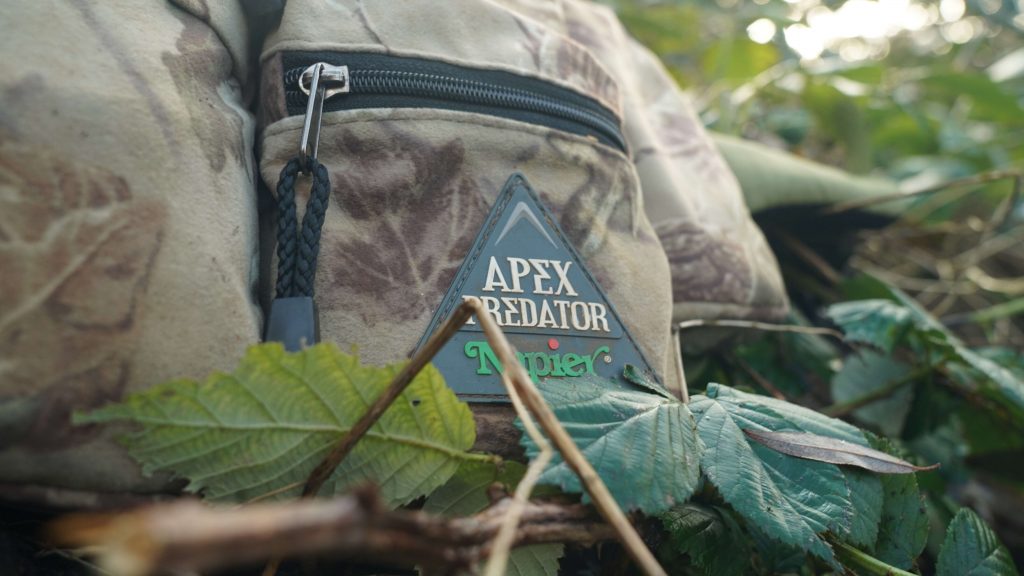 Steve handed me the gun, and my nerves kicked in. I had never used one other than on the range before, and I froze. The Muntjac started walking away, and I thought I had lost my chance. But Steve whistled, and it stopped in its tracks.
I pulled the trigger, and it was a clean heart shot. I felt an adrenaline rush like never before. It was an exhilarating experience, and I couldn't wait to do it again.
If you're looking to take your hunting skills to the next level, I have just the thing for you. Since my first deer hunt with my father-in-law, Steve, CEO Napier of London, I have gained a lot of experience and worked with numerous professional hunters to perfect my craft. With their feedback and expertise, we have helped design the Apex range of professional hunting equipment. These products are designed to give you an edge in the field and help you hunt like a pro. So, if you're ready to take advantage of some of the leading hunters' secrets, check out the Apex range now and elevate your hunting game.
P. Sim – Managing Director | Napier of London.