Niall Rowantree
Location: Argyll Scotland
Day Job: Sporting Manager
Experience: 35 Years Industry Professional
Passions/Hobbies: Deer management
Niall leads West Highland Hunting's sporting and Land management services and is passionate about deer. He developed the concept of WHH after more than 20 year of providing wildlife and deer management services in both the public and private sector. He has over 35 years' experience in the industry have led deer management for the Forestry Commission in Loch Lomond an the Trossachs and Across Argyll and Lochaber and managed the renown Ardnamurchan deer herd for over 20 years. A former board member of the Deer Commission for Scotland and Scottish Natural Heritage Transitional Deer Panel. He consults and advises on deer management through West Highland Hunting on a number of Scottish and European Estates and is currently involved in developing the sustainable use of wild deer.
Niall has used Napier products for over 10 years and always tells it like it is. Invaluable to product development.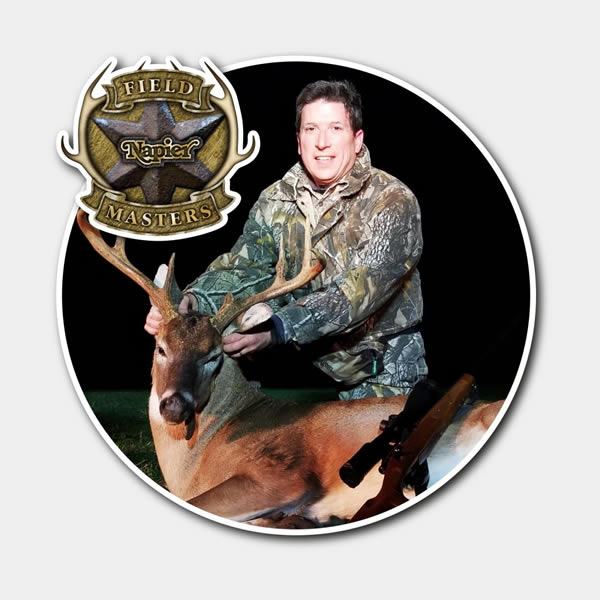 Dr Robert Bourgeois, MD, MPH, FACOEM
Location: Cajun County- South Central Louisiana
Day Job: Occupational & Environmental Medicine Physician
Experience: Hunting & Fishing for 55 years
Passions/Hobbies: Waterfowl Upland Birds, Deer, Feral Hogs, Saltwater Freshwater and Spearfishing
Bob lives in the Heart of Cajun Country, and uses the waterways and swamps like most people use roads. A keen hunter from a family of Hunters, in so many ways different to other contributors yet shares the values and needs of all the team.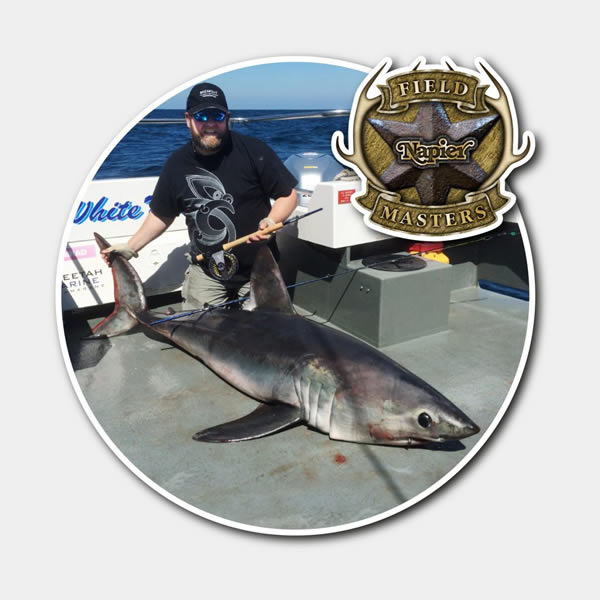 Dr Nick Fahey BDS(Otago) M.Clin.Dent Prosthodontics (UCL);FRACDS (Sydney) MRD RCS (Ed); MFDS RCS (Eng)
Location: England South
Day Job: Dentist
Experience: Hunting shooting and Fishing since childhood growing up in New Zealand, past 22 years in the UK enjoying all fieldsports, in UK and Europe
Passions/Hobbies: Incredibly enthusiastic about food and wine, wing shooting Stalking and saltwater/ and Fly fishing, extensive travelling for leisure and business.
Nick is out and about as much as possible and is the unofficial UK record holder for the largest fish caught on fly rod, a 198lb Porbeagle Shark in the Irish Sea.
Bob Spain
Location: Hawkes Bay New Zealand
Day Job: Hunter and Fisherman
Experience: Keen shotgun shooter, game birds with his Black Lab Jess, and sporting clays, hunted every NZ species of game animal, with top trophies in all species. Guides and mentors sportsmen and visitors from around the world on extreme hunts. Bob has developed a reputation for Tanning and preparing all types of skins
Passions/Hobbies: Spending as much time as possible in the wild parts of NZ, often alone for several days, living off the land and utilising survival skills learnt from a lifetime in the bush.
Bob travels light, even cut his toothbrush in half to save weight on a walk into the Southern Alps, equipment is critical and his feedback will be vital.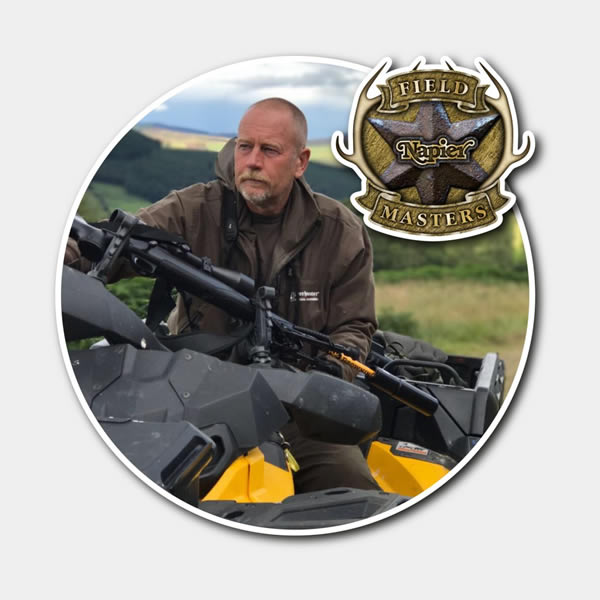 Chris Dalton
Location: South Ayrshire- SW Scotland
Day Job: Deer Manager- Founder South Ayrshire Stalking- Sporting Author/ Videographer
Experience: Lifetime involvement in Country Sports- full time deer manager/ assessor BDS / member UK trophy measuring team for BASC /BDS/ Sporting Rifle
Passions/Hobbies: Chris is a true professional and recently awarded the title UK PROFESSIONAL STALKER OF THE YEAR 2019.
Unofficially Chris has been helping Napier with design of products for many years in very challenging conditions, and is in the field most days training and stalking.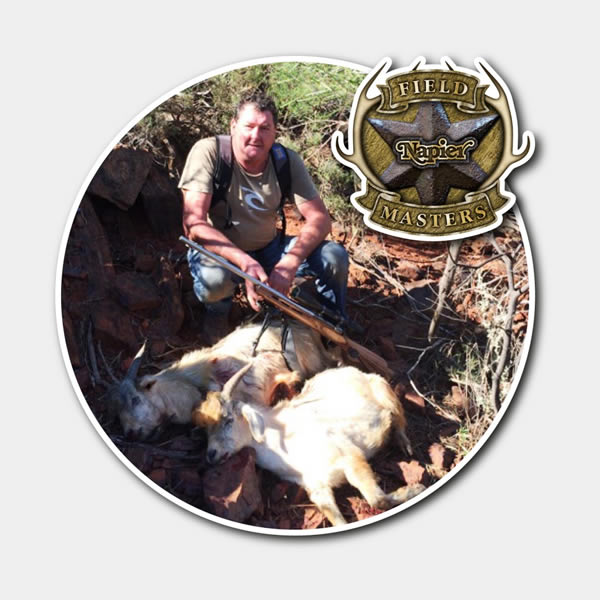 Greg Gibson
Location: Western Australia
Day Job: Sales Manager
Experience: Gibbo has been hunting in the region for most of his life, and has been a Commercial Kangaroo Harvester for many years, a keen saltwater fisherman and spear fishing diver. Has been involved in the culling of Goats Pigs and particularly large Herbivores in the arid regions.
Passions/Hobbies: Shooting in every form, fishing and diving anywhere, avid fan of Australian Rules Football ( Go the West Coast Eagles!) Partial to a Cold Shandy on a particularly hot day.
Greg brings a huge wealth of no nonsense experience to this group, and needs products that are as tough as the outback he hunts in.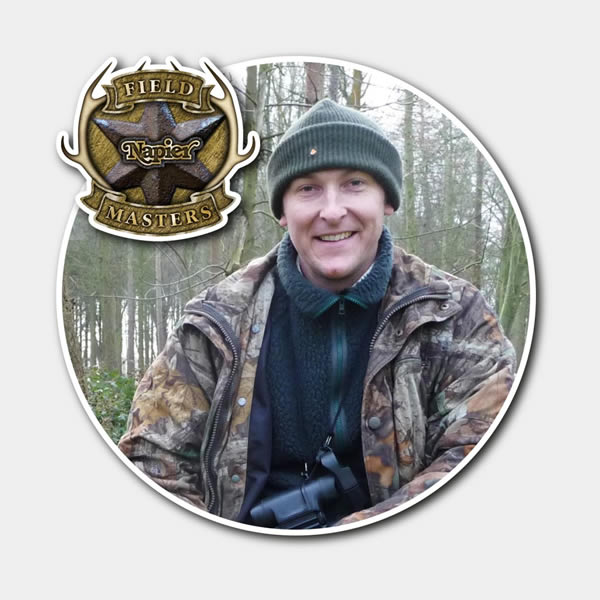 Rod Greenwood
Location: Hampshire / Wiltshire / Dorset borders, Southern England.
Day Job: Game and Wildlife Management Lecturer, Sparsholt College, Hampshire, UK
Experience: Over 30 years of wildlife management, including keepering large and small Game in the UK and Europe, while passing their hunting exams, then to return and teach for 16 years now, hopefully, imbedding knowledge into the future generations of wildlife managers, ie use of firearms, deer management, DSC1 & 2 etc, whilst continuing to manage the local deer, along with contributing to the Sporting Rifle and Sporting Shooter.
Passions/Hobbies: Having been brought up with hunting hare and fox with hounds, then to the joys of pigeon shooting and an evening's duck flight, the passion now resides with managing deer (Fallow mainly) for the benefit of the wider landscape, in the company of Sabbath the Black Labrador, oh and fly fishing for anything you can cast at
Rod provides a hands on feedback at all levels, working as an industry professional and with trainees he is able identify specific product requirements.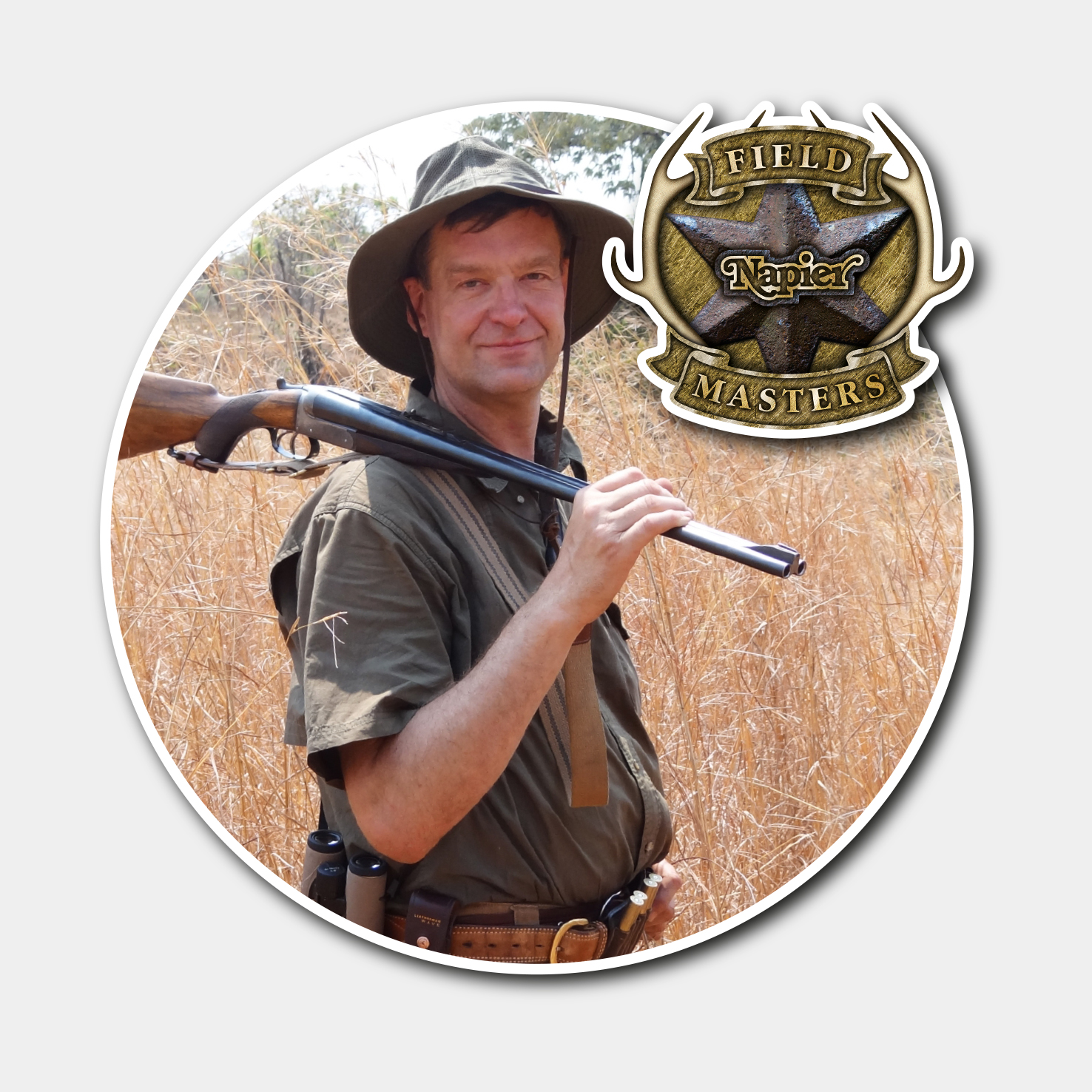 Norbert Klups
Location: Nordrhein Westfalen, Germany
Day Job: Journalist for hunting and gun magazines, author of 15 books about weapons
Experience: hunting, shooting and reloading of cartridges for more than 40 years
Passions/Hobbies:hunting and shooting, special big game hunting .
Norbert works for 5 German-language hunting and weapon magazines and writes test reports on weapons, ammunition, hunting optics and equipment. He hunts in 4 districts in Germany and Austria and travels for hunting abroad every year, preferably in Africa.
For further information regarding copyright © of images and logos please, call Paul on +44 (0) 1235-812993 or email sales@napieruk.com