The Western Rock Lobster off our Western Australian coast can grow up to 5 kilograms though most harvested would usually only average 750 grams. They are a member of the spiny lobster family and taste fantastic. Though the large portion of the available catch is taken commercially, us amateur fishers have ample opportunity to catch our own. For $50 you can add the rock lobster catch permit to your annual fishing license. Amateurs catch them by either using lobster pots or diving. Divers can only use a snare or catch by hand.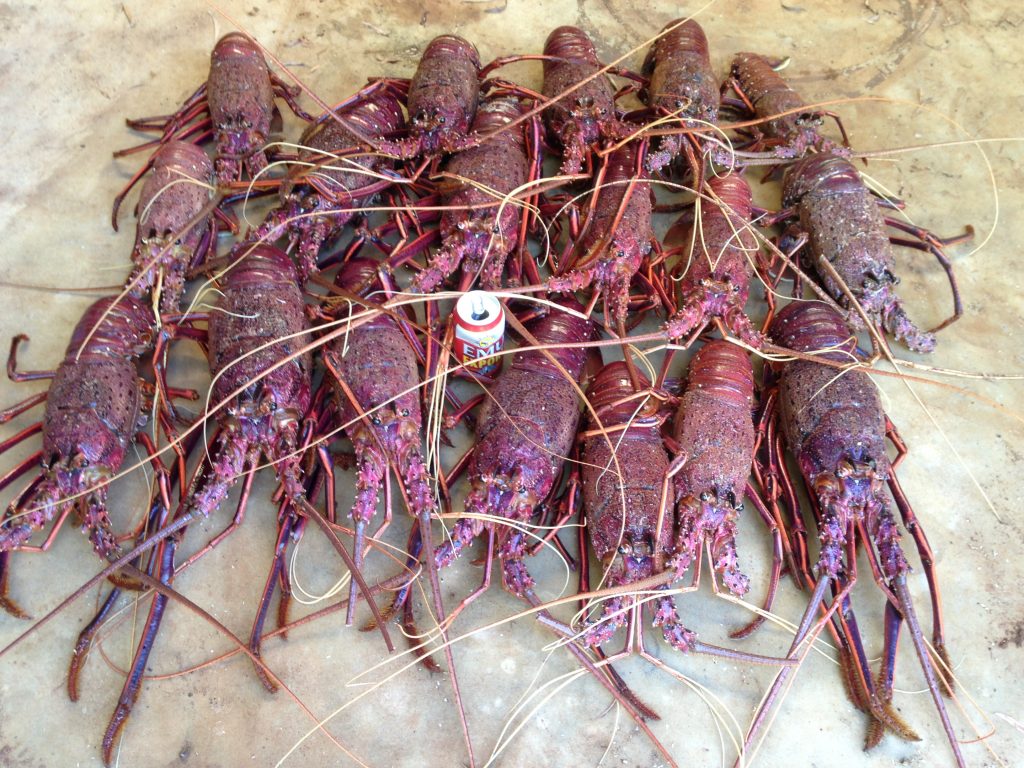 As a young fella I chased these on a regular basis. We would go down the beach and swim out to the inshore reefs only few hundred meters from the shore and free dive to catch our quarry. Using, in them day a simple gidgee to prise the young lobsters from under the reefy ledges. During late spring and again later summer the younger lobster come into these onshore reefs to moult their shells and we would take great advantage of this. This was the christening for me on an annual pursuit of these much sort after delicacies. In these early days my mother, though cautious of me diving, loved me even more with every mouthful.
Western Rock Lobsters are a real delicacy. They are exported worldwide to supply the restaurants from China, USA and Europe. It is Western Australia's biggest export fishery. Western Australia's Western Rock Lobster Fishery has received international acknowledgement as one of the best managed and most sustainable in the world.
As time has gone by we have improved our method of catching and invested in diving gear. This has increased our chances of catching our share. On a couple of occasions this year, when the weather gods shine we have had the opportunity to chase a few. These day a lot of our diving is done in the 20 to 35 meters range to increase our chances and sizes of our target.
I hope you enjoyed this article as much as we enjoyed our feeds.