Over the past ten to fifteen years, my brother and I have been very lucky to have two good back country farms to shoot on. The farms boast deer and pigs among their bounty, which is a boost to have venison and pork on the menu.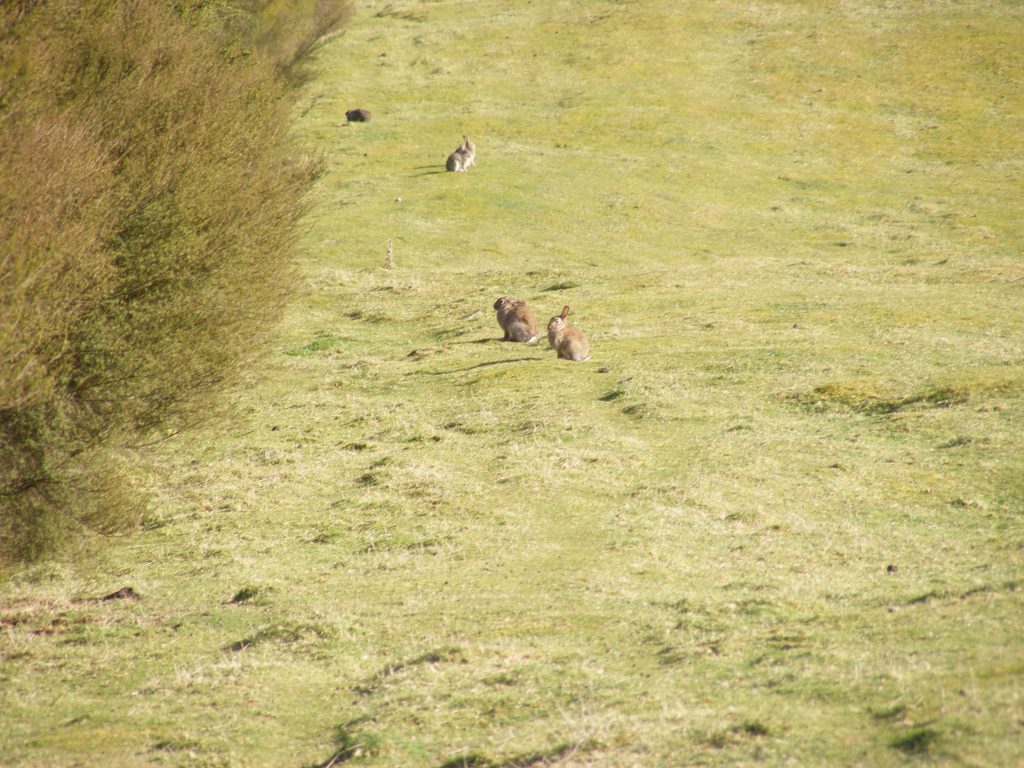 Rabbits however are in very big numbers, there has been no problem in the past to shoot up to eight hundred in a day. That's a good days shooting. On an average day however, we would shoot about four to five hundred between us. On a lesser day we would shoot between fifty to two hundred each.
The weather has a big part to play, as rabbits, like all animals, you get a night's rain turning nice and fine come morning, with no wind, rabbits come out of their burrows to get the sun.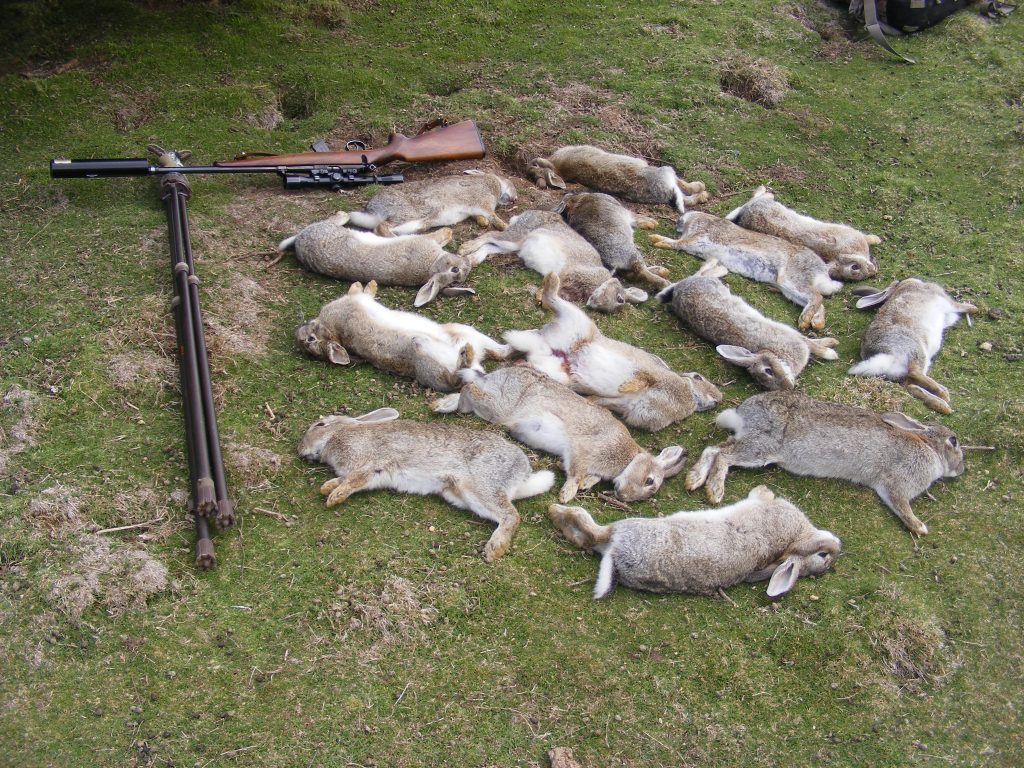 During spring time all the young ones are coming out of their holes five to six in groups and having not been shot at before, they are very easy to shoot. It's possible to pick off the ones far from the burrow, and work back most times shooting the lot.
The rifle I use is a bolt action Brno model one, fitted with a clamp on suppressor.
I like the Remington subsonic 22 ammunition hollow point and also use three ten shot mags as required. Most rabbits are shot at ranges between thirty to eighty yds. Although it's a bit of a job to load mags when the shooting gets hot.
Sunday 6th September 2020, just a morning shoot with my brother. He dropped me off at the start of the farm and I was to follow up to him to meet at midday. I was in the area the Sunday before, after deer and saw a lot of rabbits so went back.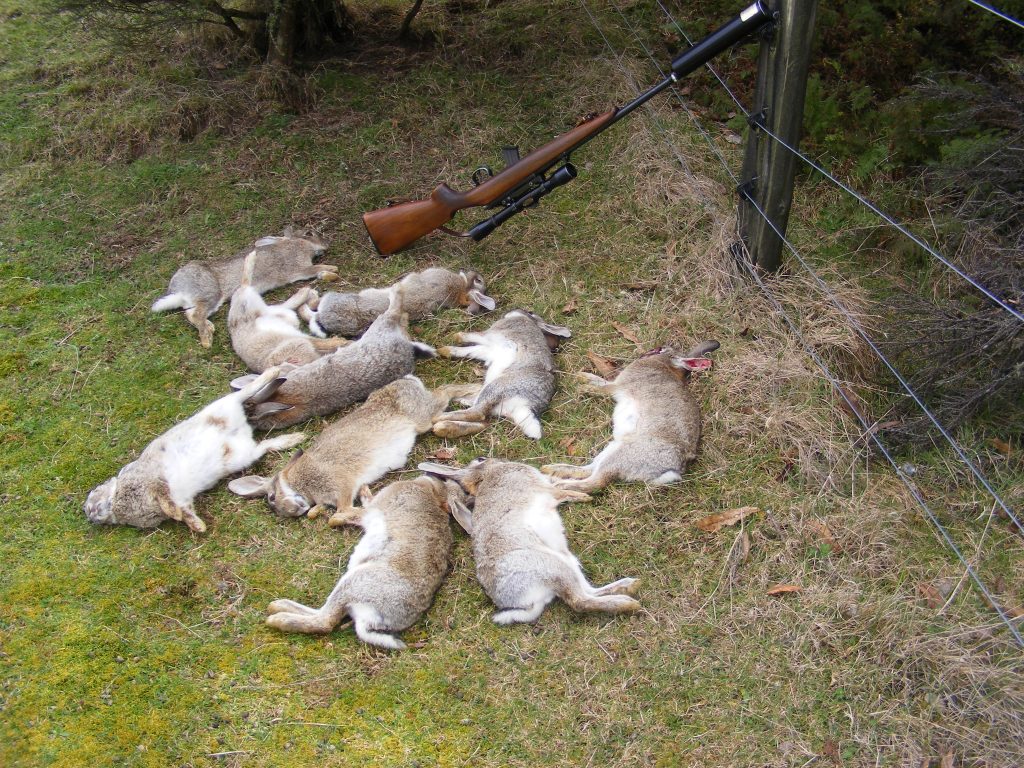 The weather was not good, with a very strong north westerly wind, when I could get out of the wind my first twenty shots dropped twenty rabbits which I was pleased with. I followed up, shooting in sheltered places which was good. Some of the rabbits were calm and relaxed, sitting down at spots out of the wind I would pick off ten to fifteen at a time.
Most of the rabbits were fully grown, with the young ones not far off. As I approached the meet up point, I tried to pick up sheltered spots here and there, upon reaching my brother I had shot one hundred and fifty rabbits in total. I use a counter clicker for tally.
My brothers tally was one hundred and seventy so three twenty shot for the morning
TO BE CONTINUED. . .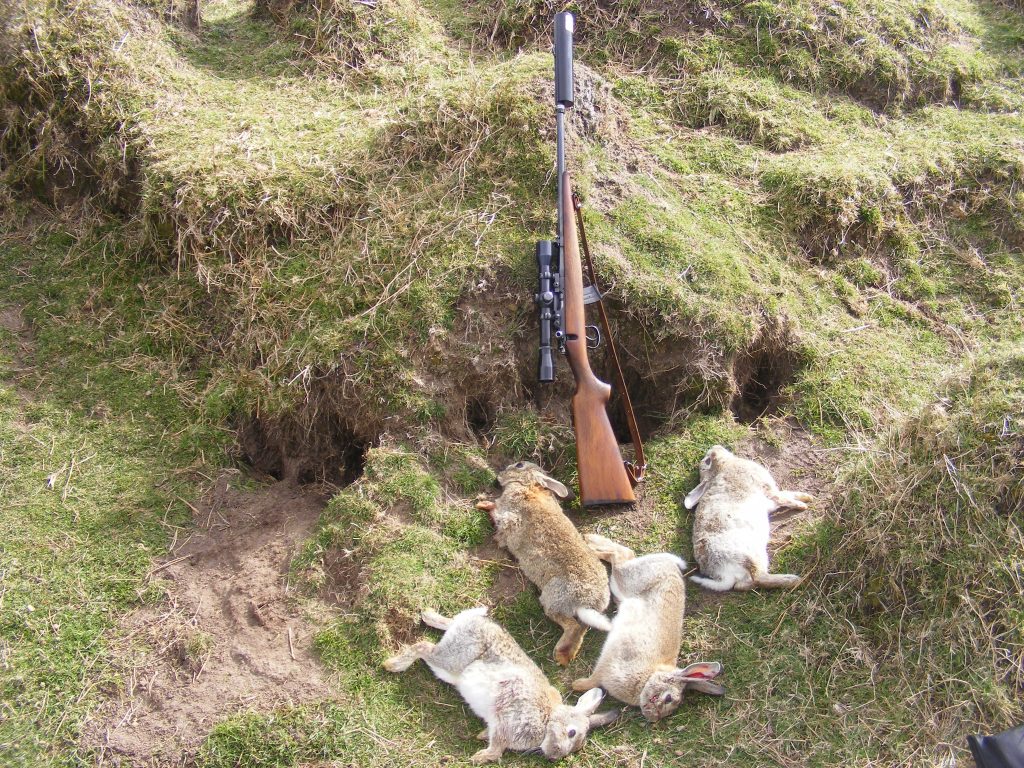 Saturday 19th September 2020, Yes off again!
The weather was good, there were plenty of rabbits around until after lunch when the rain set in. My brother and I both went different ways, I followed the bush line where rabbits were coming out of the bush on to the new grass, mostly big ones with some small ones.
Not yet at my destination, however it didn't take me long to shoot off one hundred rounds.
I stopped for cup of tea and a sandwich, sitting by a cut down tree which gave me a bit of cover. By the time I had drunk the tea and finished the sandwich I had shot sixty rabbits as they popped out on the grass. Down the rabbits went, some good long shots too!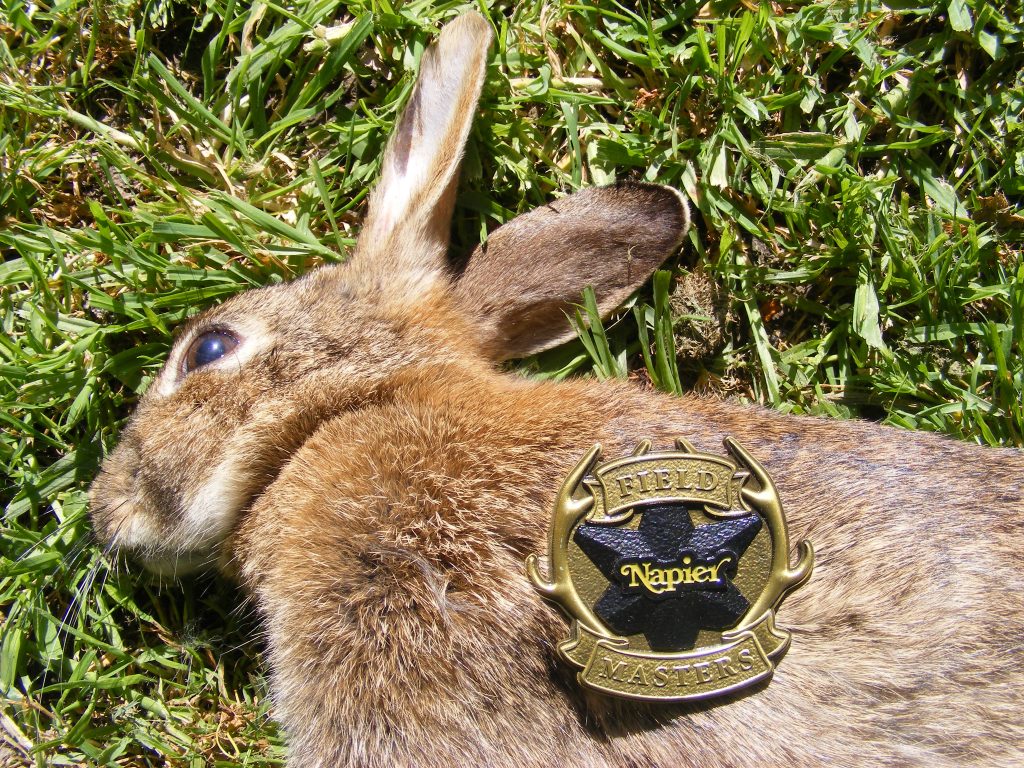 My mate Steve gave me a primo shooting stick, which works very well. Walking up and down hills you get to be a bit out of puff with old age!
Heard my brother shooting so he was in to them.
Time for lunch, yes, I do stop for lunch I got into a good spot again shooting and loading up the ten shot mags as fast as I could go. The spot was on top of a ridge looking down on rabbit burrows as they came out, down went the rabbits.
The rain started to set in so I made my way back to the truck, shooting as I went. By the time I got to the truck it wasn't long before my brother was back. The tally for the day was five hundred and fifty-six, good part day
TILL NEXT TIME . . .